Product Description
Authentic Patterns 315: Multi-size Square Dance dress features 8-gored gathered skirt with three rows of ruffles accented with wide lace. Bodice has rectangular neck trimmed wit lace and bows. View 1 has long puffed sleeves with elasticized wrist forming self-ruffle. View 2 has short elasticized puffed sleeves with self-ruffle. Both sleeve versions are trimmed with lace.
THIS PATTERN WILL SHIP TO U.S.ONLY.
Size: 5-7-9
Bust: 30-31-32
Waist: 22 1/2-23 1/2-24 1/2
Hip: 32-33-34
Pattern partially cut and complete. NOTE: There are 11 pattern pieces. 6 pieces remain uncut (one of these pieces has a 1″ edge-tear). 3 pieces cut at size 9 (there is a taped section on the sleeve piece). The ruffle piece has also been cut. Included are some extra homemade pattern pieces. The envelope is greatly tattered.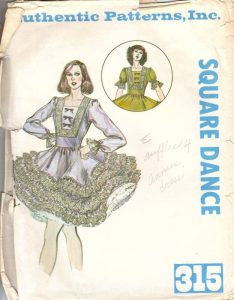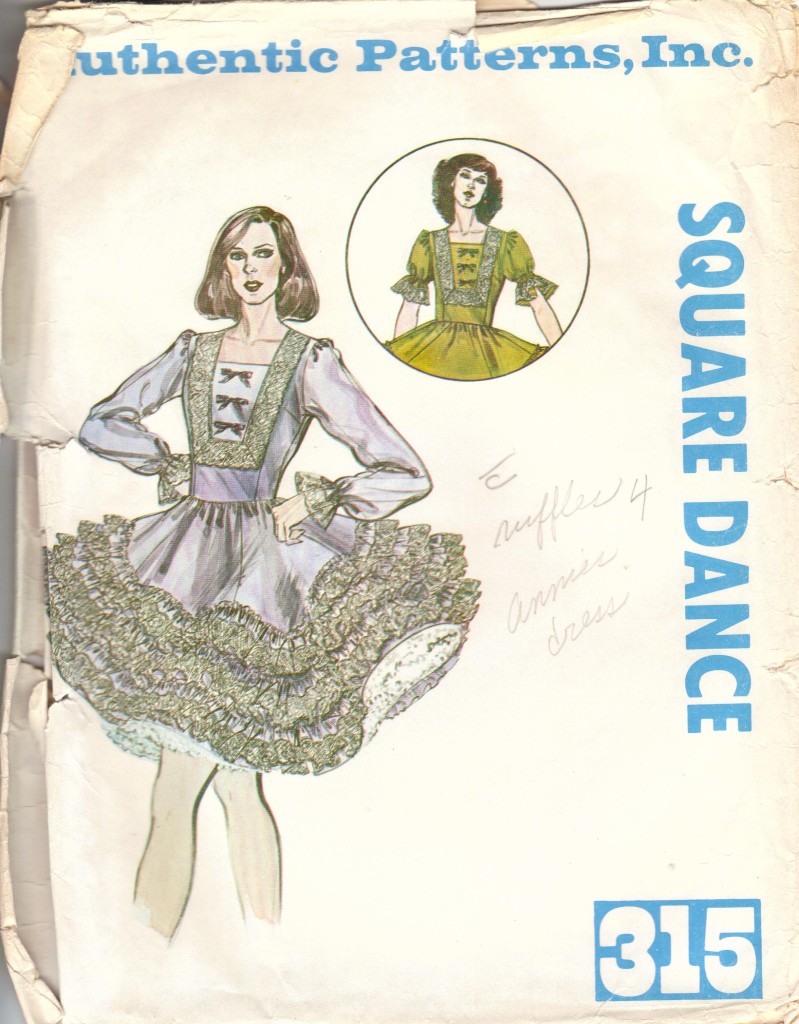 THIS PATTERN WILL NOT SHIP INTERNATIONALLY.